News
Announcing the Next Athletic Director at St. Paul's School for Boys
Posted 04/23/2020 01:00PM
We are pleased to announce that Trey Whitty '99, an energetic leader with deep roots in our school community as an alumnus, coach, teacher, and parent, will be the next athletic director at St. Paul's School for Boys. 
Trey is a St. Paul's graduate and Athletic Hall of Fame inductee who returned to SP in 2017 to teach World History and coach varsity lacrosse. He will continue to coach lacrosse through the 2020–21 season, providing valuable continuity for the coming year. As grade dean, Trey is highly involved with the class of 2021, and he previously served as a college counselor for two years. He also operates a summer lacrosse program for middle school students in our local community.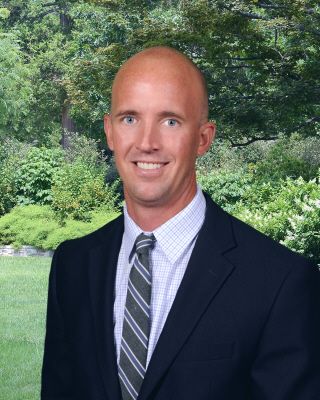 In this new role, Trey will partner with our SP coaches and administrative team as well as St. Paul's School for Girls AD Erin Howland to continue building our programs. He will focus on promoting integrity, on and off the field, and on creating rewarding opportunities to participate at all levels. "My goal," Trey says, "is to provide the most robust athletic experience for all student-athletes at SP, whether they are novices or want to compete at the college and professional ranks."  
 
Before rejoining St. Paul's, Trey was assistant athletics director and middle school AD at McDonogh School. He was responsible for running seventh and eighth grade programs, which included managing coaches, operations, and facilities. He also served as defensive coordinator for the varsity boys' lacrosse team and was twice honored as MIAA Assistant Coach of the Year. Prior to that, he spent two years as athletic director at St. Mary's High School in Annapolis, where he managed a sizable budget and oversaw 33 teams. A graduate of the University of Virginia, Trey was an All-American and captain of UVA's national champion lacrosse team in 2003. 
 
Trey and his wife, KC, have three sons, Mason, Will, and Brennan, and the younger two children attend St. Paul's Pre and Lower School. Through the search process, the members of our community who had the opportunity to meet and interview Trey were impressed with his passion, his experience, and his commitment to St. Paul's. Trey is excited to begin his new role on July 1 and has begun partnering with Paul Bernstorf, our outgoing AD, to ensure a smooth transition.  
 
Looking forward, Trey says he will "work hard to build upon the proud tradition of St. Paul's athletics and provide the best student-athlete experience in the Greater Baltimore region."